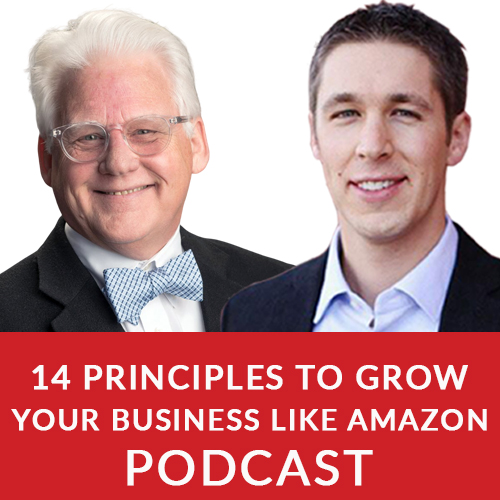 Does your company culture demonstrate a passion for customers? Would you love to evolve your business so that it is always inventing on behalf of the customer. Today's guest Steve Anderson, will show you how this can be done. His first book, The Bezos Letters: 14 Principles to Grow Your Business Like Amazon, deconstructs Jeff Bezos's personal letters to Amazon shareholders between 1997 and 2018, providing readers with a guide on the key takeaways and principles that Bezos leveraged in turning an online bookstore into a trillion-dollar company in just over two decades.
In this episode we discuss:
How to always be in start-up mode when it comes to winning over your customers
What it means to be obsessed about your customer and how Amazon got it right
How to create systems to measure, question, then trust your gut when making decisions
I hope this episode helps you learn from this successful business owner how to reignite the drive you had for your business when you first started!
Get the book for free! Work the System: The Simple Mechanics of Making More and Working Less is in its third edition, has helped tens of thousands of business owners and managers finally break free and take their businesses to the next level.
You'll find:
-The simple mindset "tweak" that will change everything
-No feel-good theory, no psycho-babble and no take-my-word-for-it promises
-Practical and believable real-word solutions you can implement TODAY.
-A wide assortment of additional free resources that you can immediately put to work
Grab your free copy at: https://bit.ly/2m4dhMV